Scroll down for the names and numbers of members.
Know the difference between a Swarm and a Cut Out
Swarming is the natural way that bees will propagate new hives in the wild. When you see a swarm of bees in flight they are either looking for a spot to land to plan the search for their new home, or they are flying to their new home. Typically they will land on some object nearby like a branch of a tree, sign or a fence post. They will of course land anywhere they think is good to do the planning. It is in this planning and searching phase that the beekeeper has the best opportunity to collect them.
This is a swarm
Tree Branch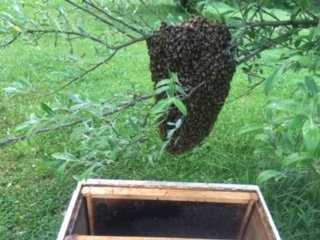 Fence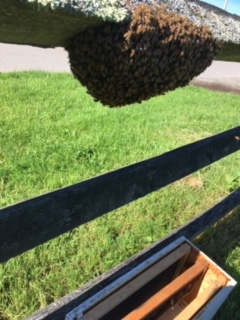 Bee Hive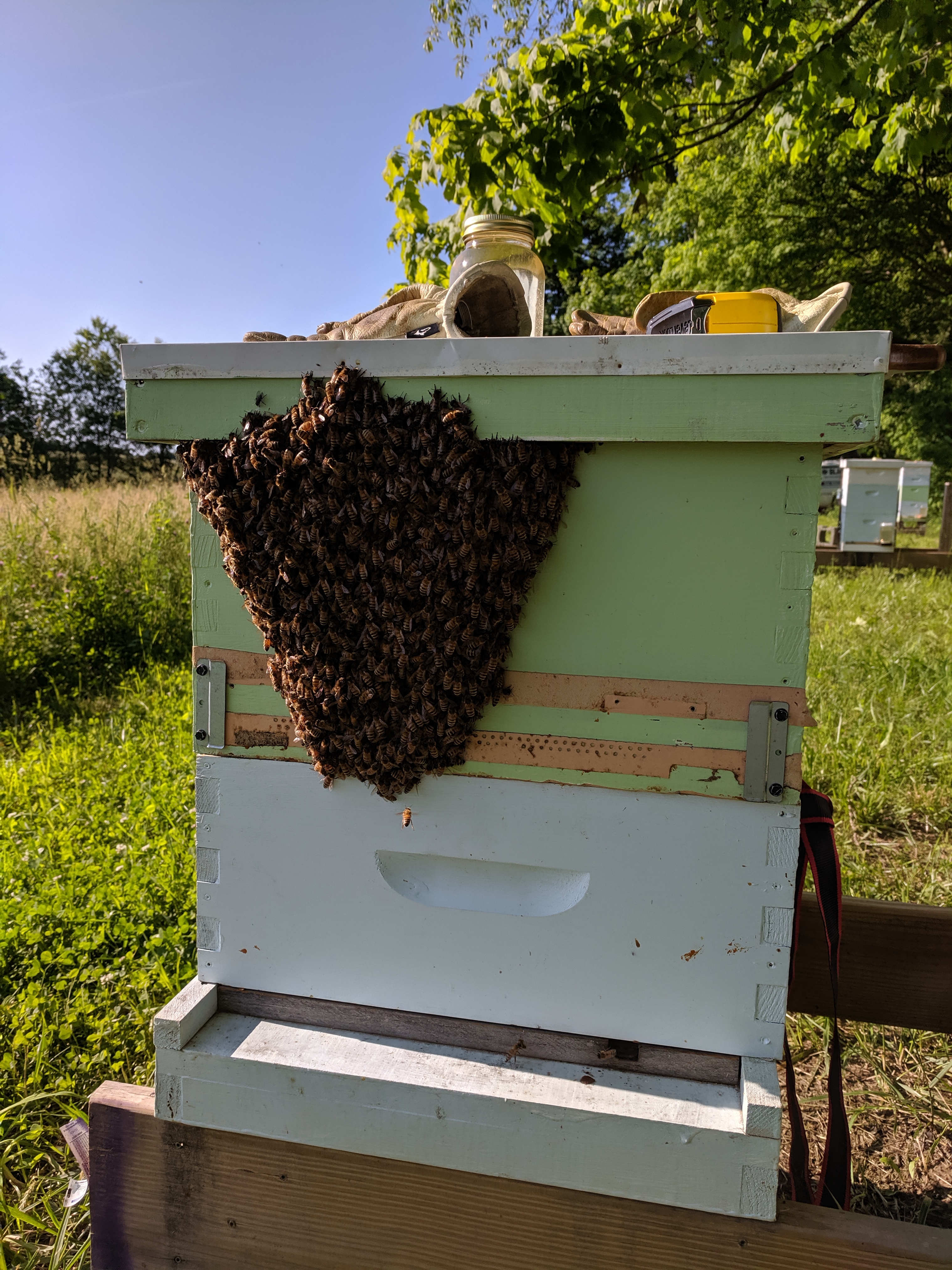 The primary diffence between a swarm and a cut out is the bees are established in their new home when they are a cut out. A cut out could be any hollow tree or building that they have deemed suitable for living space. Once they are in a structure like a home removal is always destructive and can be very difficult. In addition to a Beekeeper who can remove the bees you will also need a qualified contractor who can repair the home.
These are cut out situations
Old Barn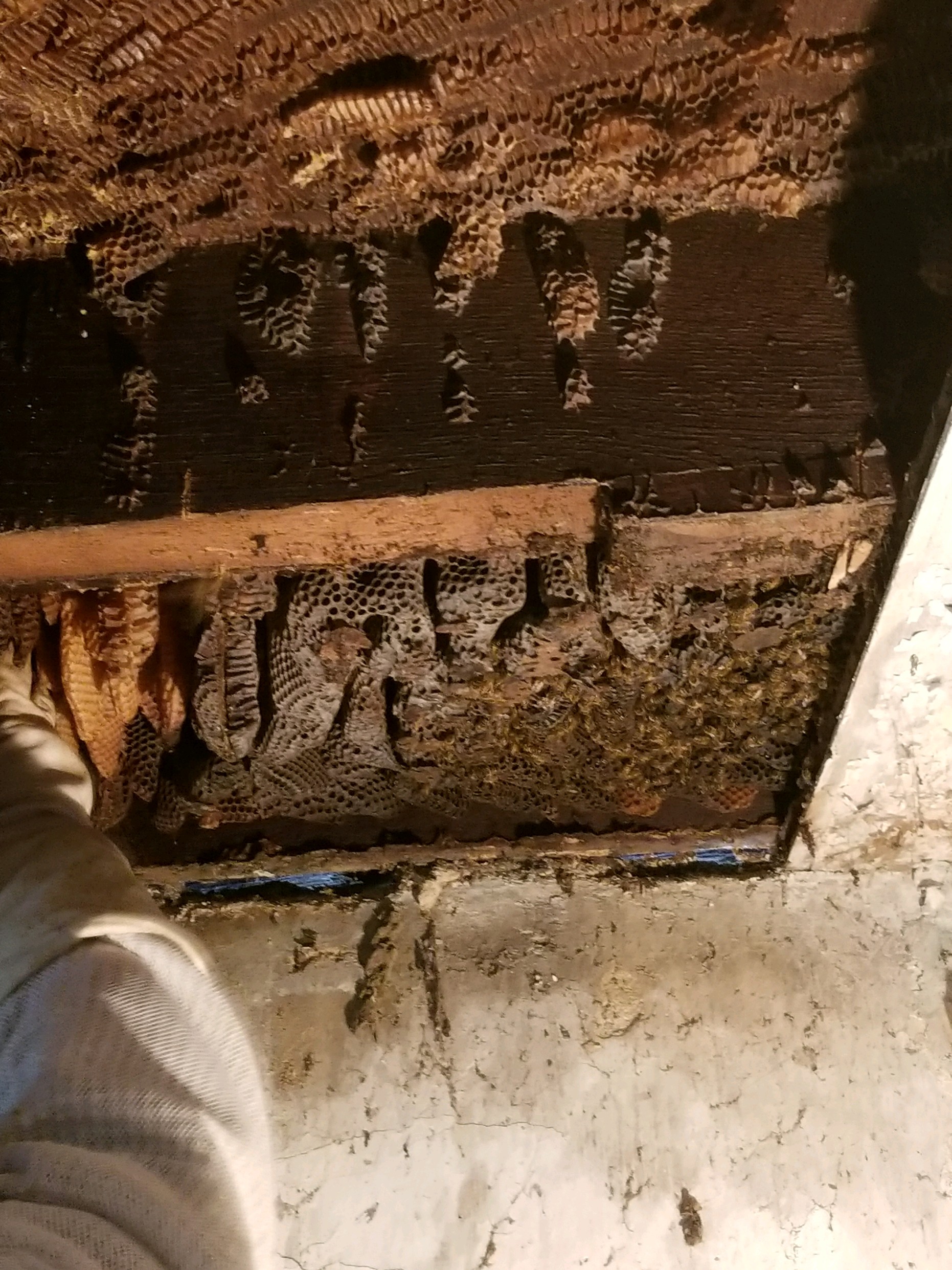 House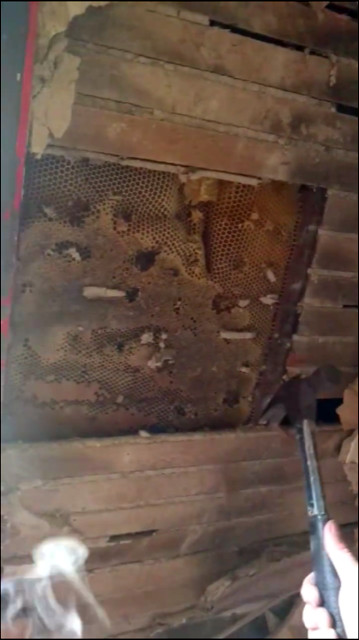 Tree Trunk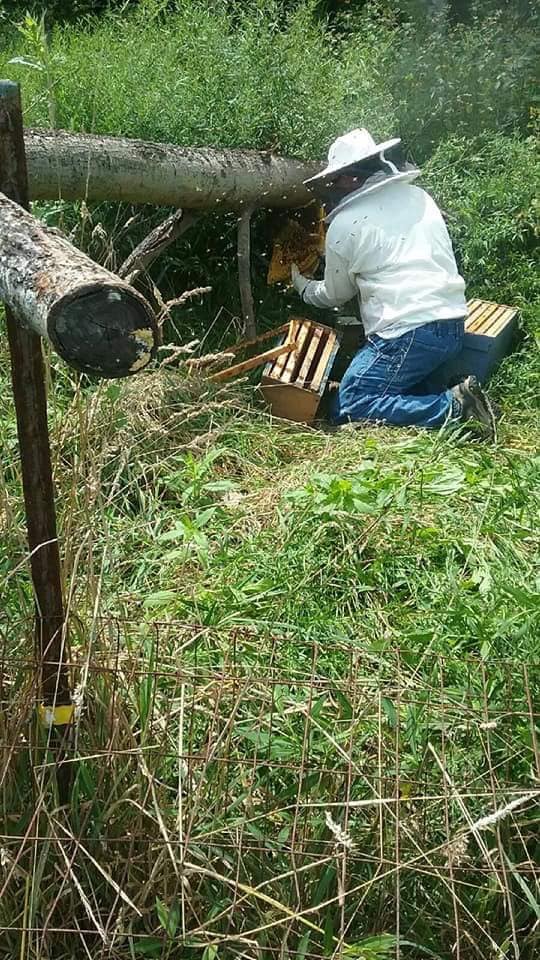 When calling your local Beekeeper please include as much information as possible. This will help them ensure they are properly prepaired for collection.
2021 Swarm List

Name
Phone
Location
Coverage Area
Joshua Hunter
Bee Fit Apiary
330-708-1377
330-932-0575
West Point
Columbiana County
Mike McKim
330-303-3063
East Palestine
Unity, East Palestine, Negley
Lori Mowad
330-770-2937
Poland, Struthers, New Middletown
Don Kovach
330-272-3711
Youngstown
Youngstown, Canfield, Poland,
Jackson, Austintown, Boardman
Susan Nutter
330-692-2447
Lisbon
Columbiana, Mahoning, Stark Counties
David Shoaff
Trolley Line Bee Ranch
330-416-0995
Leetonia
Leetonia, Lisbon, Salem,
Columbiana
George Stacy
330-360-8717
330-360-7580
Columbiana
Columbiana, Mahoning Counties
Paul Pinto
330-233-0923
Canfield
Canfield
Barb Santini
330-424-1242
330-831-2927
Lisbon
East Liverpool
Lisbon
East Liverpool
Travis Watson
330-779-1460
Canfield
Columbiana, Mahoning Counties
Don Duda
330-503-6723
Berlin Center
Western Mahoning County
Tim Cassidy
330-540-3211
Boardman
Mahoning County
Bob (the Bee Man) Chmelik
330-799-6279
Austintown
Columbiana, Mahoning Counties
Chuck Laird
330-646-9546
Mineral Ridge
Mahoning, Trumbull Counties
Floyd Marshall
330-821-0563
Alliance
Stark, Columbiana, Mahoning Counties
Larry Novak
330-720-2364
Coitsville/Lowellville
Mahoning,Trumbull and Columbiana Counties
Steve Mondak
330-921-8690
Rogers
Columbiana, Mahoning Counties
Chris Blair
330-482-2391
Northern Columbiana, Southern Mahoning Counties
Paul, Sonia Temelkoff
330-519-8975
Youngstown, Vienna, Hubbard,
Brookfield, Campbell, Struthers, Liberty
Bruce Deafenbaugh
330-457-0326
330-550-8380
New Waterford
Unity Twp, East Palestine, New Springfield
Bill West
330-770-5359
Poland
Campbell, Poland, Struthers, Boardman
Kara, Ron Swogger
724-730-6139
Petersburg
Rogers, Columbiana, East Palestine
New Springfield, New Middletown, Boardman,
Canfield, New Castle, Larence County
Michele Healey
760-413-4568
Canfield
Canfield
Brian Bagwell
330-540-1260
Columbiana
Columbiana
Lorah Stephon
330-386-3007
East Liverpool
East Liverpool
Walt, Chris Eltringham
330-362-0678
Wellsville
Wellsville
Richard Hood
330-538-3522
234-600-6595
Mineral Ridge
Most Everywhere
Larry Wehr
330-719-7194
Beaver
Whereever
Jack Madden
330-984-2688
Girard
Trumbull, Mahoning and Columbiana Counties
Is that a Honey Bee or a Yellow Jacket
We get calls every year from individuals who believe they have a swarm of honey bees but they are actually yellow jackts. The primary visual difference is Honey Bees have an abundance of hair and Yellow Jackets have very little. The Yellow Jackets body is smooth with the exception of small amounts of hair on their heads. Honey Bees are vegetarian and only eat nectar and pollen. Yellow Jackets are carnivorous and eat meat and sweet liquids. Yellow Jackets not Bees show up at the family picnic to feast.
Honey Bee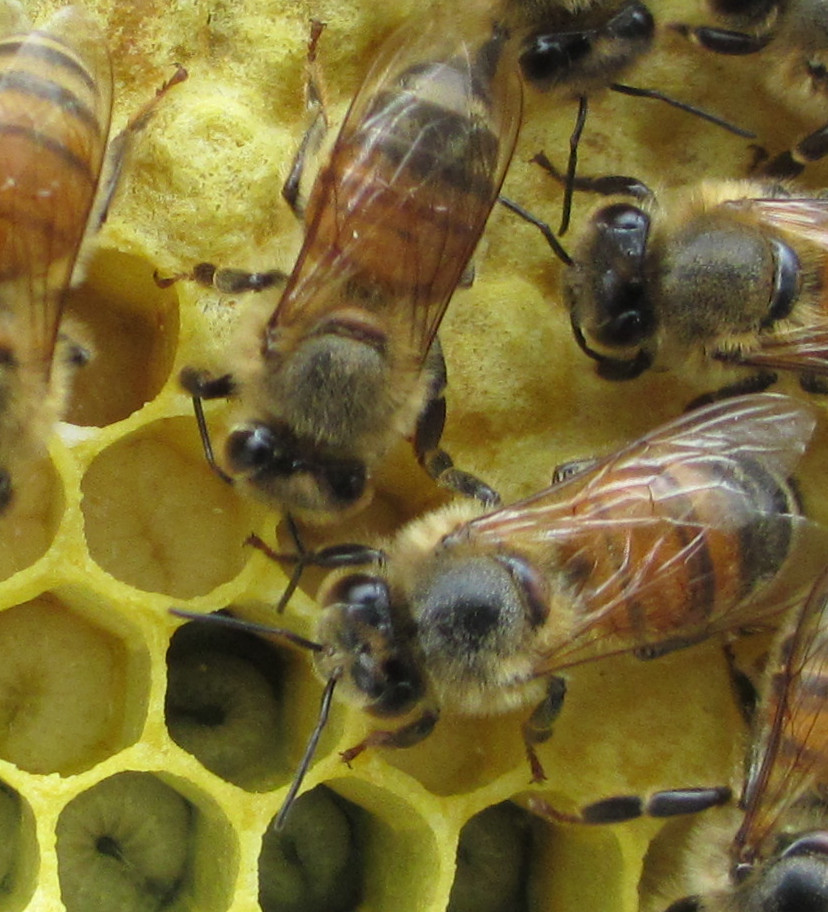 Honey Bee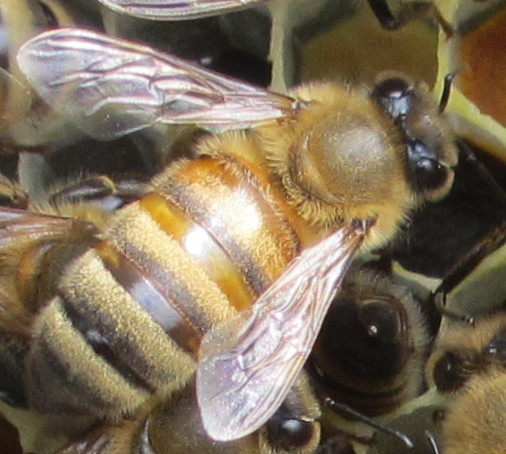 Yellow Jacket