Canfield Fair 2019
Each year the association participates in the Canfield Fair. Members volunteer to run the association booth in order to raise funds and awareness for local beekeeping initiatives.
Fair Award Winners 2019
We had another fantastic year at the fair. Many Thanks to those who stopped by to visit the stand. Thank you to all of the members who gave their time to help with the fair, make products, and submit entries.
Champions and Best of Show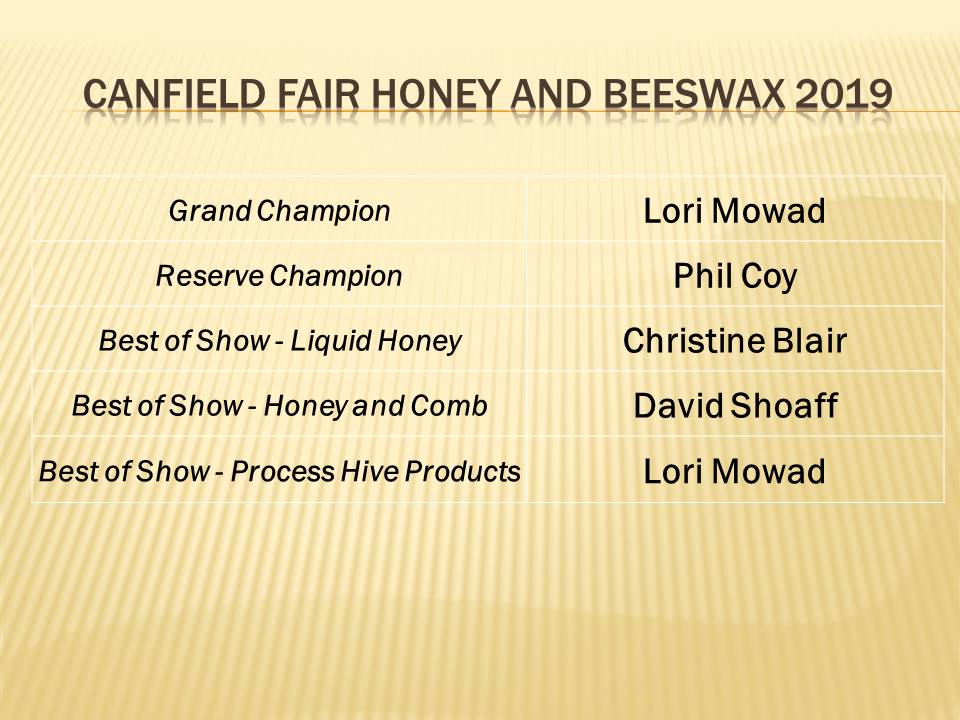 Winners by Category